Custom Rubber Extrusions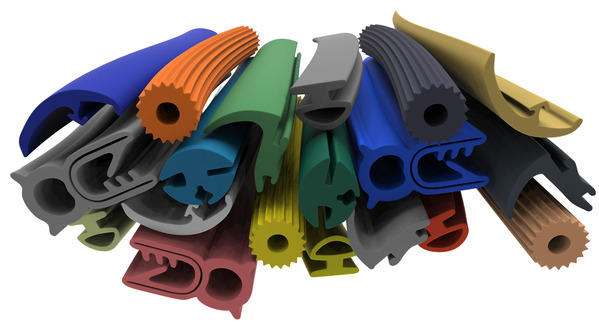 OneMonroe is your go-to source for custom rubber extrusions. Our products are designed to meet the unique needs of our customers, with a wide range of materials and shapes available. At OneMonroe, we take pride in our commitment to quality. All our custom rubber extrusions are manufactured to the highest standards, ensuring that they meet or exceed industry regulations and requirements. We use only the best materials and production techniques to ensure that our products are durable, reliable, and long-lasting.
We offer a broad range of materials for our custom rubber extrusions, including flame-retardant, food-safe, high-temperature compounds, silicone, nitrile, EPDM, SBR, Neoprene, dense, and sponge materials. Whether you need a material that can withstand extreme temperatures, resist chemicals, or meet strict safety regulations, we can help you find the perfect solution. Our custom rubber extrusions come in a variety of shapes to meet your specific needs. We offer U channels, P strips, solid D profiles, and hollow D profiles, which can be customized to fit your exact specifications.
Submit an RFQ to learn more about our custom rubber extrusions and how we can help you find the perfect solution for your needs. Whether you need a single prototype or a large production run, we are here to help. Looking for more information? Take a look at our seal guides, seal catalog, and rubber application pages.
Are you looking for Custom Rubber Extrusions?
Submit an RFQ now!
Extruded Rubber Product Lines